'Dynamic': The Johnny Marr Fanzine
About Dynamic
'Dynamic'
is the first and only publication dedicated entirely to Johnny Marr and his fandom, released digitally on a quarterly (or thereabouts) basis.
Each lengthy issue (115 pages on average) features high quality articles covering various facets of Johnny's work and personality, live reviews, photography, fan art and even interviews. In addition to working with Johnny himself, we've worked with many professional photographers, and talented writers both professional and hobbyist.
As well as the digital edition that is freely available online, we also produce a special one-off print edition of each issue for Johnny, as a special memento.
Latest Issue (#3)
Featuring more fab articles and live reviews, an extensive, exclusive interview with Johnny himself, heaps of unseen pictures, and loads more...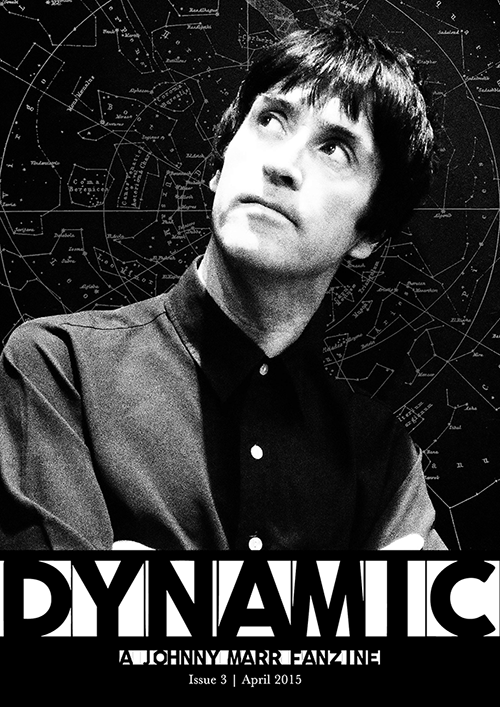 Read on issuu.com | Read as PDF
Thank you so much to everybody who contributed their words and images to our latest issue. We really appreciate your help and enthusiasm, and are proud to showcase your work.
'Dynamic' was launched in September 2014, and you can check out our first two issues below:
Very well done and thank you to all who contributed to the Dynamic fanzine. It's fab. #fabdynamicduo http://t.co/DBm6D9KHHA

— Johnny Marr (@Johnny_Marr) September 8, 2014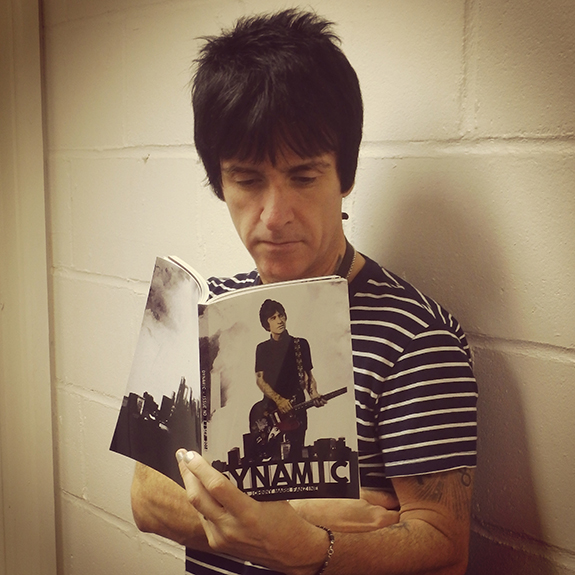 Johnny Marr taking a peek at our debut issue
Enjoy the zine, darlings. Hope you enjoy reading it as much as we enjoyed putting it together.
– The Dynamic Duo, aka Aly & Ory